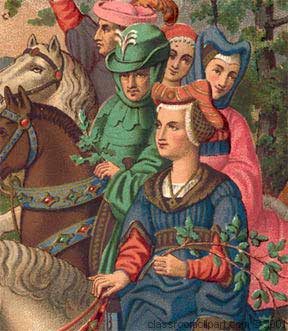 The Baronial A&S competitions are open to any gentle in River Haven or Neighbouring groups.  Every 6 months the Barony sets A&S Competitions to encourage members to learn new skills or challenge themselves in areas they are passionate about.
Once competition category is set, people willing to enter will need to find a period item to suit the category.  Research this item, look into what materials and methods were use to produce this item.
We understand that not all period materials are available so modern versions of materials are able to be used.   We encourage entrants to be as period as possible but within their means.
What happens in a Baronial A&S Competitions
Entrants will need to complete the Entry Form before or at the event, and provide the item to be entered, the entry form and any documentation to the A&S Steward running the competition.  Forms are available at http://artsandsciences.lochac.sca.org/files/2018/02/Lochac_AS_Entry.pdf
A&S Steward will be available to hand out entry forms and to collect entries for display.
The entries will be displayed with an entry number while the items are being judged.
There will be 3 judges which will be arranged prior or at the event.
Once judging is completed the entrant's name will be displayed with their item for a further period of time.
Photos will be taken of the entries to display on website (to show off)
Some competitions may be eligible for email submission but this will be noted in description of the Competition.
Winners of the Competition will be announced in Court
Entries will be able to collect with a comment and score sheet soon after the results are announced.
Baronial Championship will be announced at the September Baronial.
September Baronial A&S (2018)
Heraldic.  Any display of heraldry in a period form.  This gives great scope for your imagination.
Illumination. Again, a very open category allowing a broad scope.
An item your Persona would Wear or Use.  Another broad category which will provide the maker with a useful piece of garb or kit.
Red And White 2018 (16th February)
Category 1. " Red and White". Open to your own interpretation. Have fun with it.
Category 2. "East" This could be Eastern European, Middle Eastern, Oriental. Would even accept East Anglican, as long as there is something Eastern about it.
Category 3. "Sweet" a cold dessert suitable for serving on the picnic table after the feast. You will need to make some small tasters for the 3 judges as well. Or go all out and create an amazing soteltie (with tasters) if you wish.
If you have any questions, please don't hesitate to ask – either at A&S or via e-mail or Facebook message.
Lochac Arts & Sciences Competitions
For those interested in entering a Kingdom A&S competition, the following are the 2019 categories:
Competition season ends: 12th Night
Topics:
A map or other cartographic item
Woven
From the Middle East
Competition season ends: Autumn Crown
Topics:
Games & Toys
Liquid
14th Century
Competition season ends: Midwinter
Topics:
For the head
Baked/Fired
Tribal Nomads (think Mongols, Huns, Scythians, etc.)
Competition season ends: Spring Crown
Topics:
"Cheap & cheerful"
Wooden
Norse Culture
for more information see http://artsandsciences.lochac.sca.org/competitions/